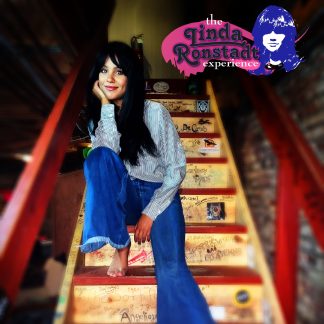 11-17-2023
American Idol Star

Tristan McIntosh creates a stunning portrayal of Linda Ronstadt in the prime of her career. Supported by a superb backing band, Tristan's formidable vocal talent and stage presence will transport you to a time when Linda Ronstadt ruled the airwaves as one of the most popular female vocalists in music history.
The Linda Ronstadt Experience takes you on a Musical Journey of Chart Topping Smash Hits, "You're No Good", "When Will I Be Loved", "That'll Be The Day", "Blue Bayou" and many more classic hits by Jackson Brown, Elvis Costello, Tom Petty, Neil Young, Warren Zevon, The Rolling Stones, and Little Feat to name a few !
The LRE backing band is composed of accomplished professional studio and touring musicians. It all starts in the engine room with the heartbeat of the group Berklee alumni drummer percussionist Ethan Leff, and the band's founder and bassist Paul "Junior" Boyne. Newest additions to the group are multi instrumentalist Brad Goff on piano keys, guitars, vocals and Curtis Killian guitar and vocals. Rounding out the band's sound on pedal steel, guitars, mandolin, and vocals are Chris Tarrow and alternating shows are seasoned with multi-instrumentalists Andy Santospago and Cody Nielson each contributing pedal steel, acoustic guitar, lap steel ,harmonica, mandolin, banjo and vocal harmonies.
The LRE show is touring widely, and becoming ever more popular, earning increasingly sold-out houses. Catch them when—not if—you can. It's a shining experience that will buoy your days to come.
"Music is meant to lighten your load. By singing it, you release the sadness and release yourself." - Linda Ronstadt
VIDEO
BUY TICKETS
The Linda Ronstadt Experience (Bull R...
Date and Time
Friday Nov 17, 2023