Date and Time
Saturday Jan 18, 2020
* Offtet's "Midlife Monkeyshine" CD R...
Description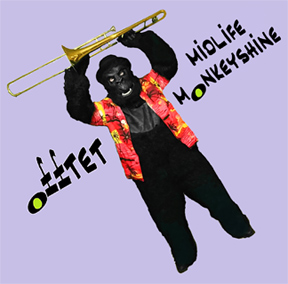 1-18-2020 Ballroom
Offtet is a jazz septet that was formed in late 2018 with the goal of recording original music by local area trombonist Adam Weber. Some of the music is straight ahead jazz and some of the music is unique. As with most improvisational music, it is the musicians that really make the music come alive.
Jimmy Morrell's innovative guitar playing provides a harmonic canvas that makes each performance unique. On bass, Ian Brenkle is the glue throughout establishing a distinctive groove for each piece. Dave Bergeron's drumming combines rhythmic grace during the quieter moments and powerful finesse on energetic parts. Staffan Jonsson performs on trumpet and flugelhorn sharing adventurous solos and beautiful melodies. Vibraphonist Nathan Weber provides an expressive sound that is woven carefully into every song. Zachary Weber brings passion and energy to the alto saxophone. Composer and trombonist Adam Weber pushes the envelope in his compositions and his playing.
Come on out for an evening of jazz with fresh performances of the songs on the recording and some additional songs never performed!
Buy Tickets