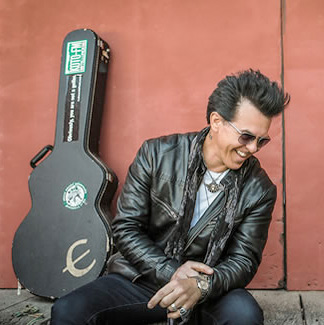 3-4-2022
Coming off of an incredible GRAMMY win for 2015's "Shine for All the People" (Best Roots Gospel album), Nashville rocker Mike Farris keeps it earthy and personal on "Silver & Stone," on Compass Records. The title refers to his wife Julie's wedding ring, and the album is a celebration of their 23 years of marriage and her steadfastness in sticking by him through his years struggling with addiction and alcoholism. Now sober for 7 years, Farris has the energy and conviction of a man saved, a stack of anecdotes and life experiences that would make most people's heads spin, and a soulful vocal delivery reminiscent of Sam Cooke or Otis Redding. Silver & Stone isn't a "gospel" album by any means, but Farris still takes us to church on these 12 engaging tracks.
"Modern soul at its most potent and nostalgia-free" — The Nashville Scene
"Mike Farris has enough heart, soul, and power to light up a city. He mixes up the elements and turns them into something new, beautiful, and uniquely his own." - Buddy Miller
"Country and gospel music is in dire need of some pure heartfelt soul right now. He's like a secret weapon - he's loaded with soul." — Marty Stuart
"With a supersized voice filled with the electricity of Saturday night and the godly grace of Sunday mornings ." - Rolling Stone Country
"There aren't many current male singers who use their voices to soar, float and deliver material with the spiritual commitment of Mike Farris.." - Hal Horowitz, American Songwriter Magazine
AWARDS so far: 2008 Americana Music Association's New / Emerging Artist of the Year Award
2010 GMA Dove Award - Traditional Gospel Album of the Year for SHOUT! Live
2015 GRAMMY Award - Best Roots Gospel Album for Shine For All The People
IMPORTANT: ALL TICKETED SHOWS AT BULL RUN REQUIRE PROOF OF VACCINATION WITH I.D., or PROOF OF NEGATIVE COVID 19 TEST WITHIN 72 HOURS, PLUS A VALID ID.
BUY TICKETS
* Mike Farris (Bull Run Restaurant)
Date and Time
Friday Mar 4, 2022