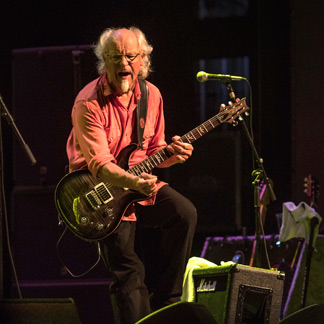 6-16-2023

This is the Martin Barre & Dan Crisp VIP Meet & Greet.
Tickets to the main show are sold separately!
(Scroll down for main show).

Join Martin Barre & Dan Crisp for a very special up close and personal experience during the band's sound check ahead of the main show. Martin and Dan will also host a very special interactive acoustic session with a handful of specially chosen Jethro Tull songs not featured in the main show. You will also have the chance to have a photo taken with Martin and a personalized autograph. This intimate and exclusive experience will be the only chance for photos and signing at Martin's show and will be available for a small limited number of VIP ticket holders.

Martin Barre was Jethro Tull's guitarist for over 43 years. His sound and playing was a major factor in their success. Album sales have exceeded 60 million units and they continue to be played worldwide, representing an important part of classic rock history.
BUY TICKETS
* Martin Barre & Dan Crisp: Meet & Gr...
Date and Time
Friday Jun 16, 2023