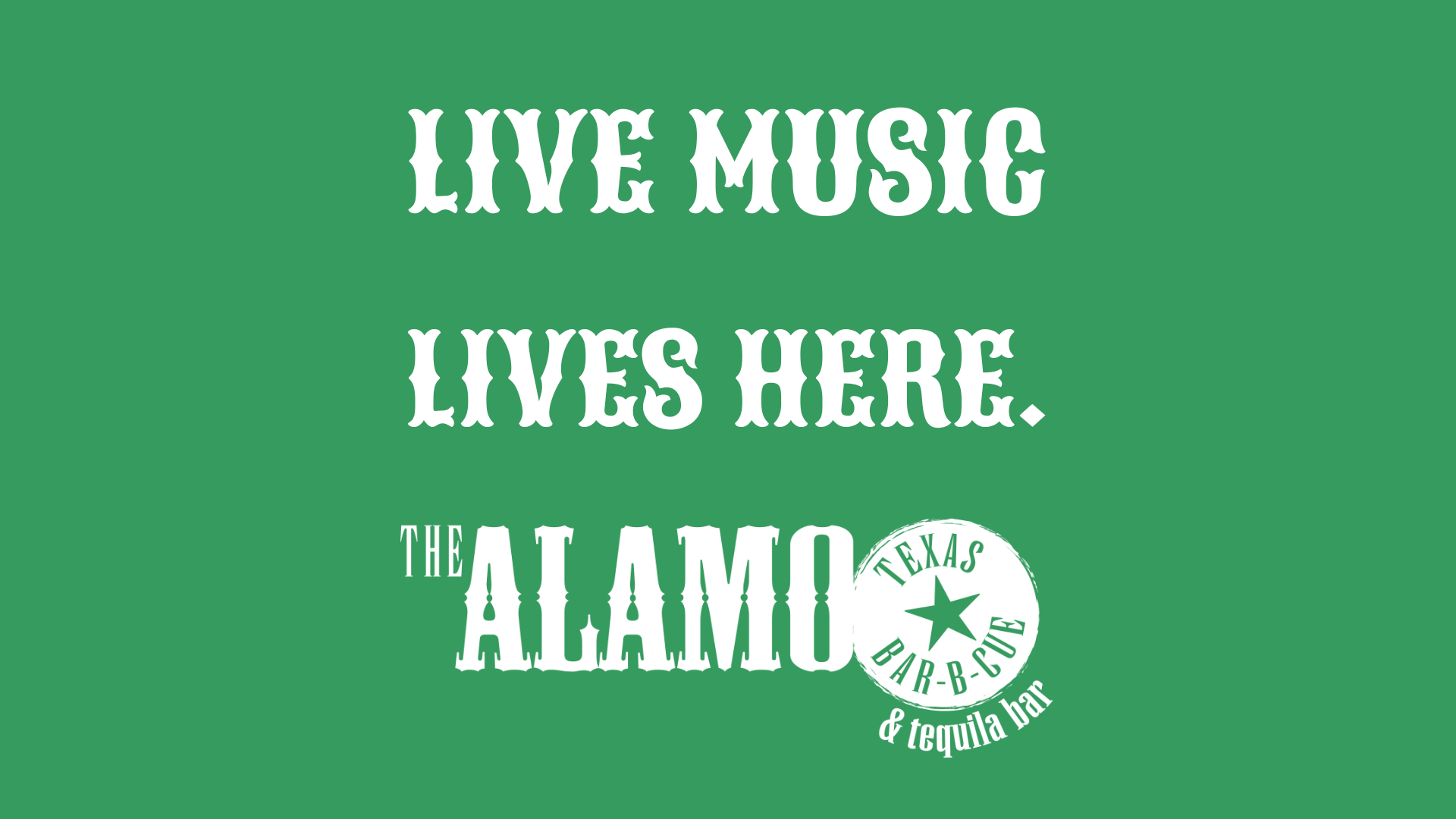 Live Music lives at The Alamo!
There's live entertainment this week at The Alamo. Come for the BBQ, stay for the music!!
August Lineup:
3rd - Mike Preston
5th - Brother Seamus
6th - Travis Rollo
7th - Austin McCarthy
10th - Chris Powers,
12th - Randy McGravey
13th - Matt Borrello
14th - Ramez Gurung
17th - Jordan Quinn
19th - Joe Birch
20th - Brian Weeks
21st - Ralph Allen
24th - Clint LaPointe
26th - Matt Bergeron
27th - Chris Perkins
28th - Austin McCarthy
31st - Mike Freestone
For more information and our full calendar, go to our website.
* Live Entertainment at The Alamo
Date and Time
Sunday Aug 7, 2022
Website