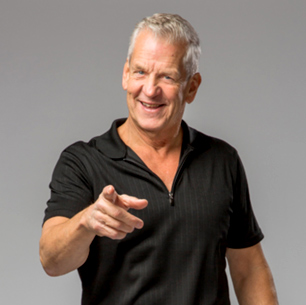 11-16-2023
The one and only Bad Boy from Boston.
Nationally known comedian, Lenny Clarke, with the heavy Boston accent and the Don Rickles attitude, might do just about anything. You really don't know what will come out of his mouth next. He came up in the 1980s, the heyday of Boston Comedy, with fellow funnymen Steven Wright, Martin Olson and Denis Leary. In fact he was roommates with Olsen, and their apartment, known by comedians as "The Barracks," was a notorious "crash pad" for visiting comics, and the subject of a documentary film as Clarke and Leary explain in "When Standup Stood Out."
Lenny has appeared in several television shows like Lenny, Contest Searchlight, The Job, The John Larroquette Show, It's All Relative and most recently he played the role of Uncle Teddy on Rescue Me. His film credits include Monument Men, Fever Pitch and Southie. Currently he is busy working on the television series, The Winner.
"Crazy train" is the term late-night host Jimmy Fallon used to describe Lenny when they worked together on the 2005 movie "Fever Pitch."

Buy early - this train is rollin'.
BUY TICKETS
Lenny Clarke, the "Crazy Train" of Co...
Date and Time
Thursday Nov 16, 2023