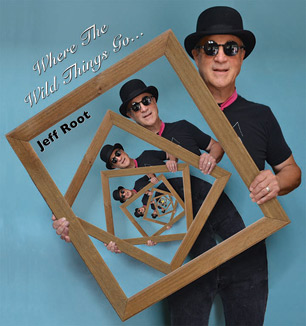 11-10-2019
Jeff Root Album Release with Grant Clark, Zack Root and special guests Ashbrook Haynes, Mark Fisher and The Bella Birds
Jeff Root has been a steady presence in the Boston music scene since his tenure with Hot Dates in the early 80s when he scored several top hits. Fiercely independent and destined to follow his own muse, Jeff has also supported and produced many central MA artists at his

Root Cellar studio

. This year Jeff has finished a brand new album of twelve freshly written tunes and he invites you to help him celebrate its release with long-time collaborators Grant Clark and son, Zack Root. This year the trio will be joined by several Root Cellar artists who have each released multiple albums with Jeff.
Ashbrook Haynes:
Roots rock/Americana with a hint of blues. The band (Marc, Karen, Paul and Joe) delivers a unique and friendly style bestowed with lots of vocal harmony. They play a fun and familiar selection of covers in addition to their own melodic and compelling originals. The band performs for the love and enjoyment of music and aims to bring a smile to all. Ashbrook Haynes released two albums with Jeff recorded at the Root Cellar.
Mark Frederick Fisher entertains with music, stories and fun. Performing on guitar and vocals since birth…OK, age 12, Mark has been captivating audiences for nearly 100 years. He has been playing his own diverse mix of comedic, personal, and socio-political songs since releasing his CD "They went North" in 1995. Mr. Fisher is pleased to perform in tandem with Jeff Root who has recorded and co-produced Mark's last three CD's. "At Home Alone" his 6th CD, was released on April Fools day. This is no small coincidence…you betcha! Mark has performed at the

South Florida Folk Festival

as a finalist in their national songwriting competition, and has won two awards for "Best Male Vocalist" & "Best Solo Performer" in the

Worcester Phoenix music poll

.
The Bella Birds (Chris Forgione, Pam Craven and Zack Root) have performed at the well known

Strange Folk Indie Craft Fair

in O'Fallon, IL,

the Bull Run

opening for Gandalf Murphy,

Fearless Radio

, and many more. The Bella Birds have been quoted to be "a trio on the rise!" "a darling indie folk rock band that will renew your faith in local music scene," and "The Bella Birds continue to develop their signature indie-folk style with seductive harmonies, creative instrumentation and clever arrangements."
Buy Tickets
* Jeff Root "Where the Wild Things Go...
Date and Time
Sunday Nov 10, 2019