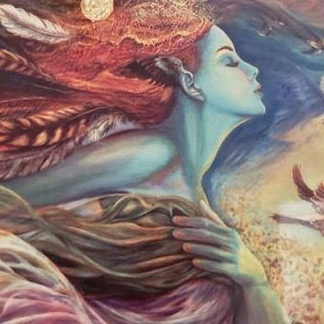 5-7-2023
Join us on Sunday, May 7 for a full brunch buffet and gallery-style psychic readings with JoAnne Carr. Brunch buffet includes fresh fruit, scrambled eggs, french toast, bacon, sausage and home fries. Coffee, tea and juice are also included. Cash Bar will be available.
Joanna is a nationally recognized psychic medium with a portfolio of amazing locations throughout the New England area. Joanna has been a Spiritual Intuitive her whole life. She has always sensed there was something more out there waiting to wake up her senses. At an early age she suffered from severe anxiety however after years of meditation, prayer, Reiki, self-healing and opening her third eye chakra, she soon found her true passion and calling- connecting loved ones who've passed over to beautiful souls here on Earth. Joanna has an extensive list of credentials she enjoys sharing with her audiences.
WHAT TO EXPECT AT A GALLERY STYLE READING: EVERY SEAT IS THE PERFECT SEAT!
Joanna never sits still during readings. She moves about the room and connects spirits of lost loved ones and pets with messages of guidance to her guests. Joanna's genuine love for giving spiritual counseling is very evident. Her gift to connect to spirit with clarity and detail will make your jaw drop. She's not just a psychic medium, but a person who connects to her crowd from the moment she enters the room. Her loving and calming energy is especially comforting for first timers.
BUY TICKETS
* Brunch with Psychic Joanna Carr (Bu...
Date and Time
Sunday May 7, 2023