Job Fair Calendar
Click HERE for a listing of on-site job fairs at member businesses throughout the region.
Employers
Members of the Nashoba Valley Chamber are provided the opportunity to post unlimited job openings at no fee. Click HERE to post your job or contact the Chamber office for assistance.
Non-members can post a job for a nominal fee. Contact the Chamber office for assistance.
Job Seekers
Sign up for job alerts
Click HERE to be added to our monthly email of current job postings.
We are Hiring Drivers for 2023!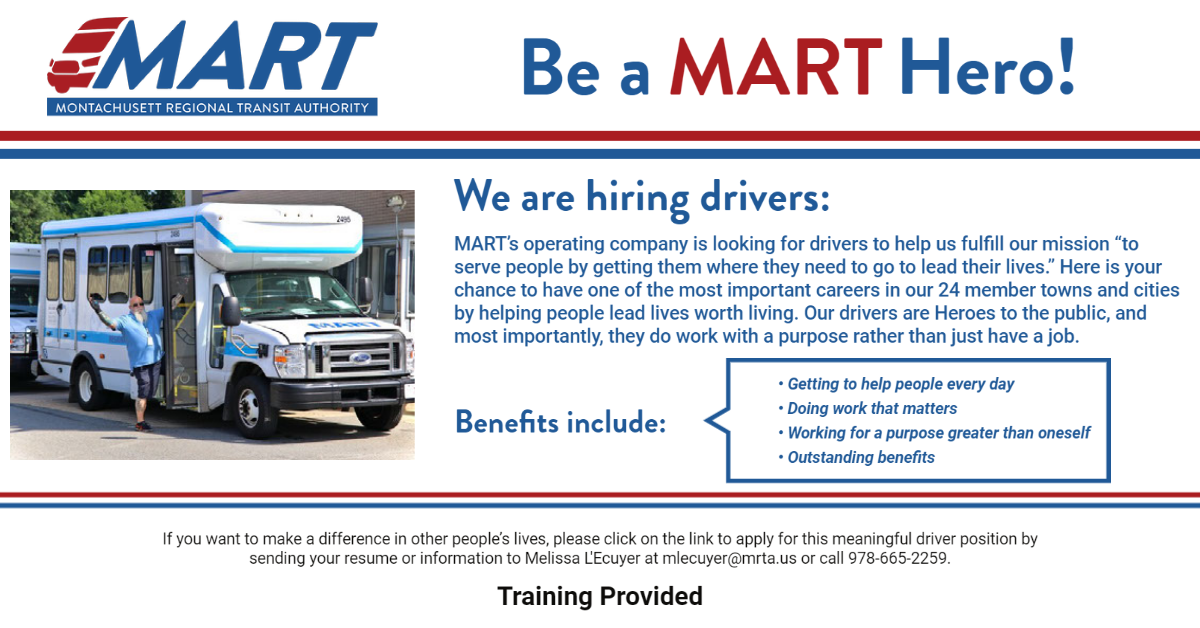 Contact Melissa L'Ecuyer: mlecuyer@mrta.us
Or call Melissa at 978-665-2259 for further information!
APPLY ONLINE: Employment Application
Positions offer a variety of benefits including health insurance, paid time off, and employer retirement savings plan contributions.
A hiring bonus of $1,000.00 is also available.
A valid MA driver's license is required for all positions. Bus Operator positions require a CDL Class B with Airbrake and Passenger Endorsements, in addition to a Motor Bus Certificate.